Pigs from the U.K. Arrived in NY on March 23, 2017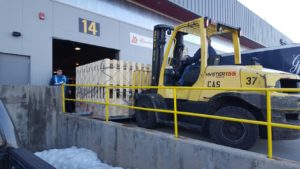 Here is a pic of them unloading my 19 pigs that came in on the 23rd from the U.K.- 15 gilts representing 14 lines and 4 boars – all 4 of the boar lines. They will be in quarantine for 30 days and hopefully all will pass and then head for Oregon. We lost 1 gilt – our only missing line – while in the 60 day quarantine in the U.K.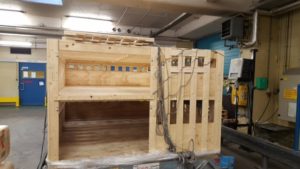 Some of the pigs were so large I had to have a double deck shipping crate fabricated. They put 12 of the smallest pigs in the top deck and 7 of the largest in the bottom. There are 5 watering nipples on each deck.